Supplier of industrial energy since 1981
Terval is a company specialized in the import and processing of industrial coal and other bulk products for industrial use. Located in Liege (along the Albert Canal), the company also provides logistics services with direct connections to the ports of Antwerp, Amsterdam and Rotterdam.
Terval wants to be close to its customers and to listen to their needs and problems in order to propose a product corresponding to the specificities of each one.
Our trimodal logistics platform is ideally optimized for the storage, processing, handling and transport of all our fuel products by rail, river and road.
Located less than 48 hours by waterway from the ARA seaports (Amsterdam, Rotterdam and Antwerp), as well as close to the French, German and Dutch borders by freeway, our trimodal terminal allows a quality logistics organization as well as ease of intermodal transport.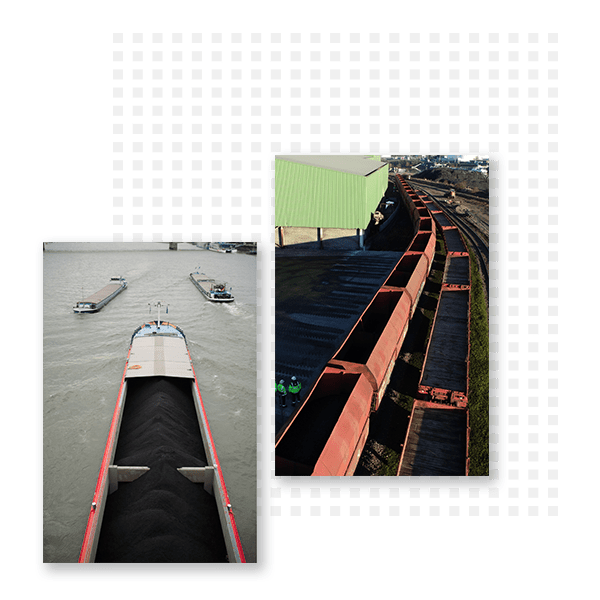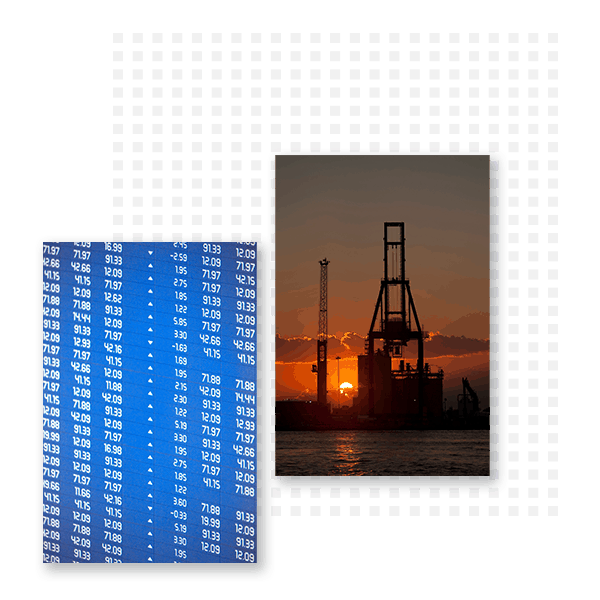 Active on the marketemissions trading scheme for theEU, Terval has registries in Belgium and France.
Terval treats directly on exchanges in order to be able to offer liquidity to its customers. Terval offers access to the market on a spot and long term basis, as well as the possibility to build options.
In the context of ecological transition and decarbonation of European industries, Terval is also positioning itself on the biomass market. Through its networks, Terval is developing the marketing of wood pellets and forest chips.
Its location at the gateway to the Belgian Ardennes offers many possibilities for suppliers and customers. The storage capacity of +/- 25,000 m² under shed is ideal for the storage of pellets in summer when consumption is at its lowest.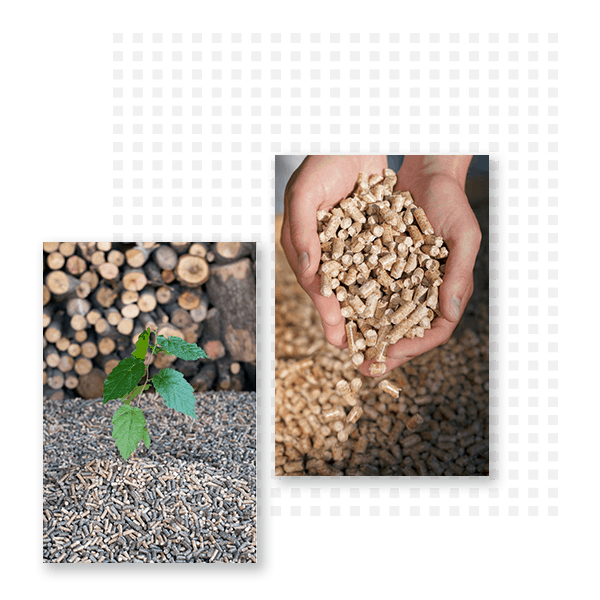 At the service of industrialists
The opinion of our customers and partners
"We have been a loyal supplier to Terval for over 25 years. During this time we have enjoyed a very good cooperation which we hope to continue for years to come. »
« We have been working with Terval for 5 years. We cooperate together to obtain the best possible quality for our customers. »
"We have been working with Terval for 30 years in the purchase and sale of various products for the steel industry. For them, "impossible" does not exist. Together we always find the best solutions. »
"For many years, Terval has always been able to meet our needs in a constantly changing market. »